Men's Captain 2022/2023
Ronan Armstrong
Ronan grew up in Belfast and has been in Bahrain since 2007, coming via Dublin and Cambridge. He has worked as a teacher at St Christopher's Junior School since arriving on the island and that is where he met his lovely wife and long-suffering golf widow, Sarah.

He managed to get a few rounds on the old Riffa Golf Club before it was closed and has been a Member of Royal Golf Club since it opened in January 2009. If he's not at the course playing, there's a fair chance that he's watching, reading or talking about golf somewhere.

Ronan's favourite memories of the Club so far are caddying for former World Number 1 Suzann Pettersen when she visited for the Bahrain Invitational Tournament in 2012 and having the opportunity to play in a professional event when the MENA Tour was hosted by the Club in February 2020.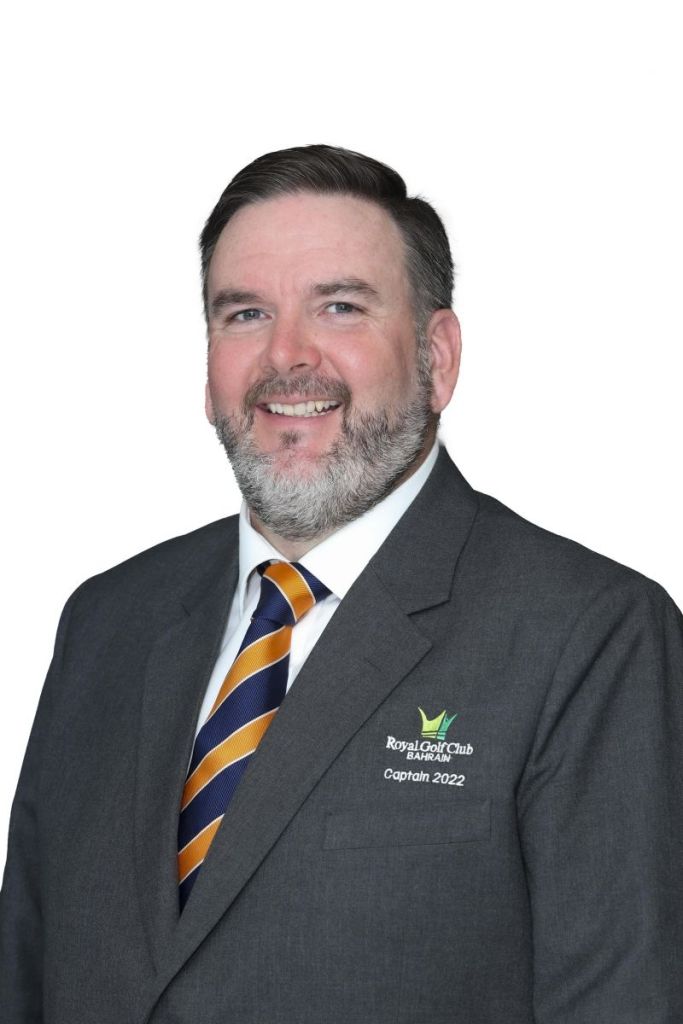 Ladies Captain 2022/2023
Cristina Fantechi
Born 54 years ago in Tuscany (Italy), Cristina obtained a degree in Foreign Languages and Literature at IULM University in Milan, where she lived and worked until she married Filippo, a civil engineer from Florence. They moved to Abu Dhabi in 1997, and even though she was very tempted to pick up golf in the Emirates, she was occupied by working in 2 international schools and taking care of their first son Lorenzo.

The Fantechi's moved to beautiful Bahrain in the year 2000, which they have now called home for more than 20 years. Spending so long on the island, Cristina naturally engrained herself into the Italian community, where she helped promote & organise charity events under the patronage of the Italian Embassy, as well as teaching Italian as a foreign language for many years. Cristina's tireless efforts and commitment to the Italian Bahraini Friendship Association (IBFA) also resulted in her appointment as Vice Chairman in 2014. Through the years, Cristina has also welcomed the opportunity to meet new friends and embrace the community mindset here in Bahrain – from obtaining an official licence as a professional Tour Guide by the Ministry of Tourism in Bahrain, to volunteering in charitable causes such as the Bahrain Breast Cancer Support Group (BBCSG).

After 10 years of living in Saar, filled with great memories, most importantly welcoming their beautiful daughter Sara in 2006, Cristina and the family decided to buy a lovely villa in Riffa Views in 2011. Here she started taking golf lessons and joined as Family Members of the Royal Golf Club. Cristina first began taking part in scramble competitions (the Think Pink events were particularly memorable!), always encouraged by amazing Lady Captains of previous years such as Hanne, Dena and Karin to name a few. All who helped beginner golfers like her to develop a true passion for this sport, over the likes of tennis, yoga and skiing, which are some of her other hobbies (not to forget cooking!).

Cristina is very excited and honoured to join forces with Ronan and Ladies Vice Captain Sonia, with the aim of improving her own game, and more importantly to have fun out on the course with fellow golfers (whilst trying to remember all the stringent official and local rules!).
Men's Vice Captain 2022/2023
Shk. Abdulla Al Khalifa
Abdulla joined the Club in 2020 just when Covid started after being unable to play the game he loves, which is football with all football pitches being closed. This was the longest time Abdulla can remember not touching a football. One of his friends suggested to come and try out golf and he didn't expect golf to be such a challenging sport. He wasn't pleased with his own golfing ability and decided to become a Member, where he has spent a lot of time playing and practicing on a daily basis.

What Abdulla loves about the game of golf is the social aspect of it, and how you can meet new people every time you play. The struggle that you go through in every round with your fellow group of Members can really build a wonderful relationship that can last a lifetime. Abdulla has met and has made countless life-long friends from the game of golf and can't wait to see what the future holds!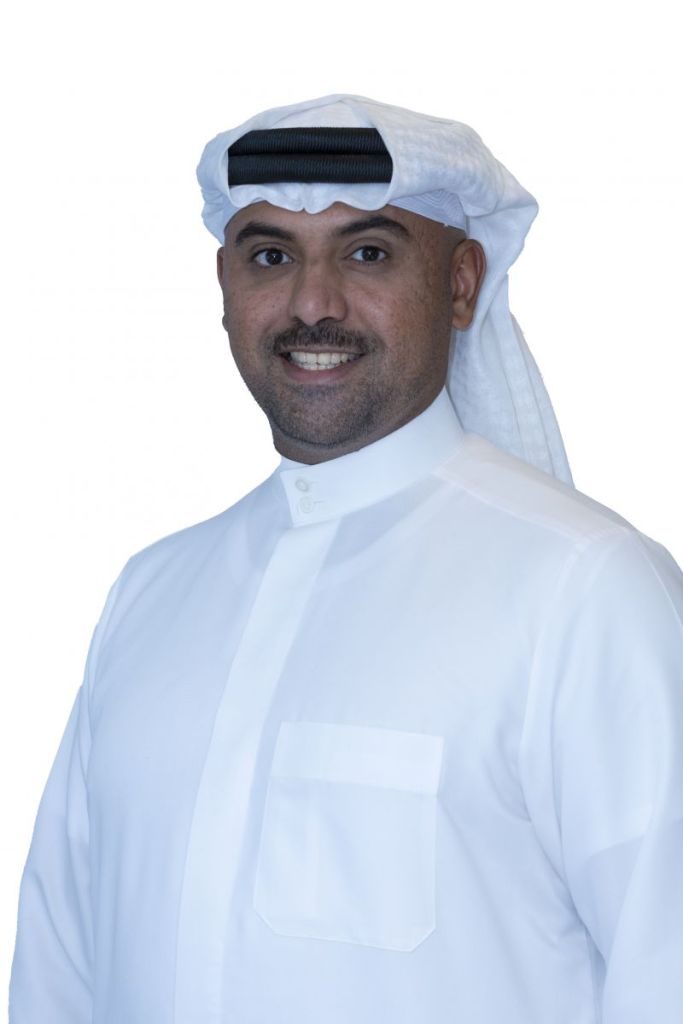 Ladies Vice Captain 2022/2023
Sonia Scott
Sonia was born and raised in the county Kent, also known as 'the Garden of England,' but now calls Lancashire in the Northwest of England home after marrying Scotsman Duncan. This was not Sonia's first venture to the Northwest of England as she studied Business Finance and Accounting at the University of Salford before qualifying as a Chartered Accountant with the Institute of Chartered Accountants of England and Wales (ICAEW) and ventured into the world of Investment Banking.

She enjoyed 17 years in London working in the Financial Services sector, and it was here she got her first taste of golf. Sonia left London in 2007 to be with Duncan in Abu Dhabi, UAE, where she continued her career working for an Abu Dhabi Sovereign Wealth Fund.

Duncan's career has meant moves to several countries over the years and Sonia has embraced this. They have both enjoyed exploring the history and cultures of the Middle East, Asia, and Australasia together. Whilst living in Asia, and having retired from the world of finance, Sonia undertook charity work teaching English to Myanmar refugee children through the UNHCR. This was a humbling experience teaching and sharing knowledge of the English language as well as about the world and cultures of other countries where they hoped to eventually be resettled.

In 2019 Sonia and Duncan returned to Abu Dhabi for the third time before arriving in Bahrain in January 2021. During this time, Sonia began to focus on her golf and goal to improve her all round game and handicap. The Royal Golf Club has become a central focus for Sonia in Bahrain spending most days on the course or somewhere at the club. Sonia's best golf moment to date is her hole in one on hole number two in February 2022 during the ladies' order of merit competition and of course the celebrating that followed!

Sonia is delighted to have been asked to be vice captain to Cristina, and looks forward to supporting her throughout the year, along with playing lots of golf and enjoying social functions with members throughout the season.