Montgomerie Course
International golfing legend Colin Montgomerie is responsible for the magnificent design of the 18-hole, par 72 championship golf course at the Royal Golf Club. The course hosted the European Tour's inaugural Volvo Golf Champions tournament in January 2011 and more recently the maiden Bahrain Invitational in April 2012 which saw Monty and three other top tour golfers, Paul Casey, Thomas Bjorn and Suzann Pettersen, compete alongside international sporting celebrities tennis player Tim Henman, American footballer Joe Montana and footballers Ruud Gullit and Gianluca Vialli.
To download or view the Montgomerie Course Score Card, please click here.
To view the Standard Scratch Score (SSS), Course Rating and Slope Rating for the course and different tee boxes, please click here.
Dress Code
Gentlemen: Shirts with collar and sleeves, slacks or golf shorts, golf shoes (soft spikes).
Ladies: Dresses, skirts, slacks, golf shorts and blouses.
Tank tops/ halter tops, tee shirts, bathing suits, sweat pants, denim clothing, tennis shorts or dresses and other athletic shorts are not permitted.
Hole by Hole
When coming up with the designs for the Royal Golf Club's two world class golf courses, Colin Montgomerie took inspiration from his years of experience of playing on some of the world's best known links golf courses. Together with his team from European Golf Design, Monty carefully planned every hole to ensure that it would provide a challenge to golfers of all abilities, whether they are top international players or weekend hackers.
Wee Monty Course
The Royal Golf Club's 9-hole, par 3 Wee Monty course was designed by Colin Montgomerie specifically for less experienced golfers and is ideal for beginners.
It is a scaled down version of its big brother with holes ranging in length from 60 to 140 yards. Many of the shots experienced on the championship course are replicated on the academy course and as such it provides a test for golfers of all abilities while offering fun and entertaining playing experiences.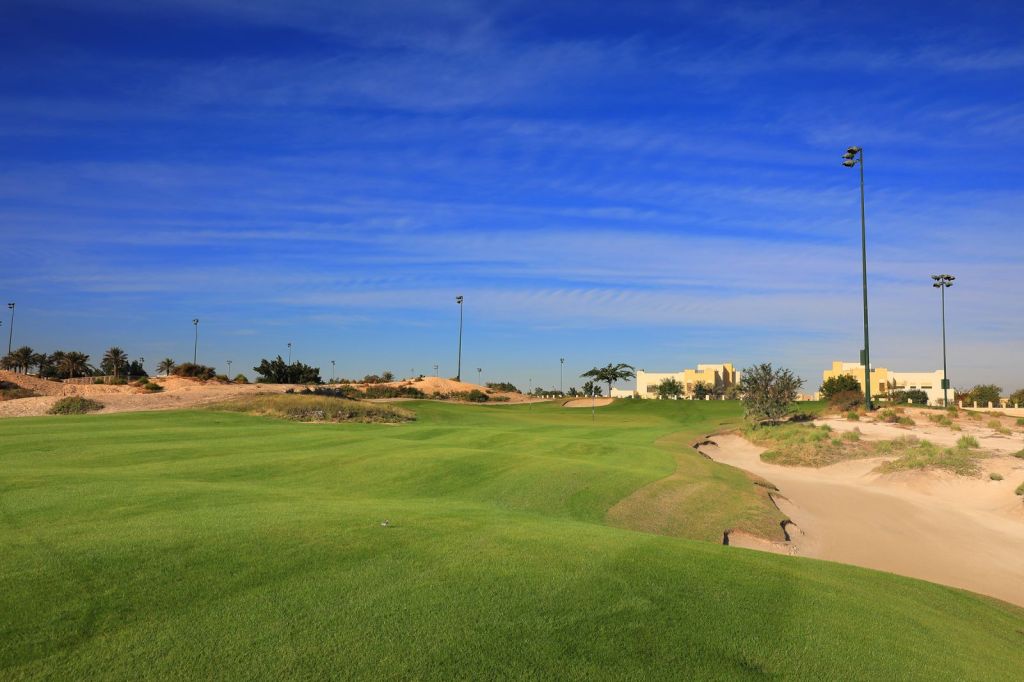 To download or view the Wee Monty course score card, please click here.
Night Golf
Golfing at night changes the very timbre of the game. Watching your ball streak up into the starlit night sky is a fabulous experience and the wavering shadows cast by the rolling fairways add a whole new dimension to the course.
With state-of-the-art floodlights installed on the back 9 holes of the Montgomerie course and across the whole of the Wee Monty Par 3 course, savour playing a relaxing round of golf in the cool of the evening, after a hard day's work.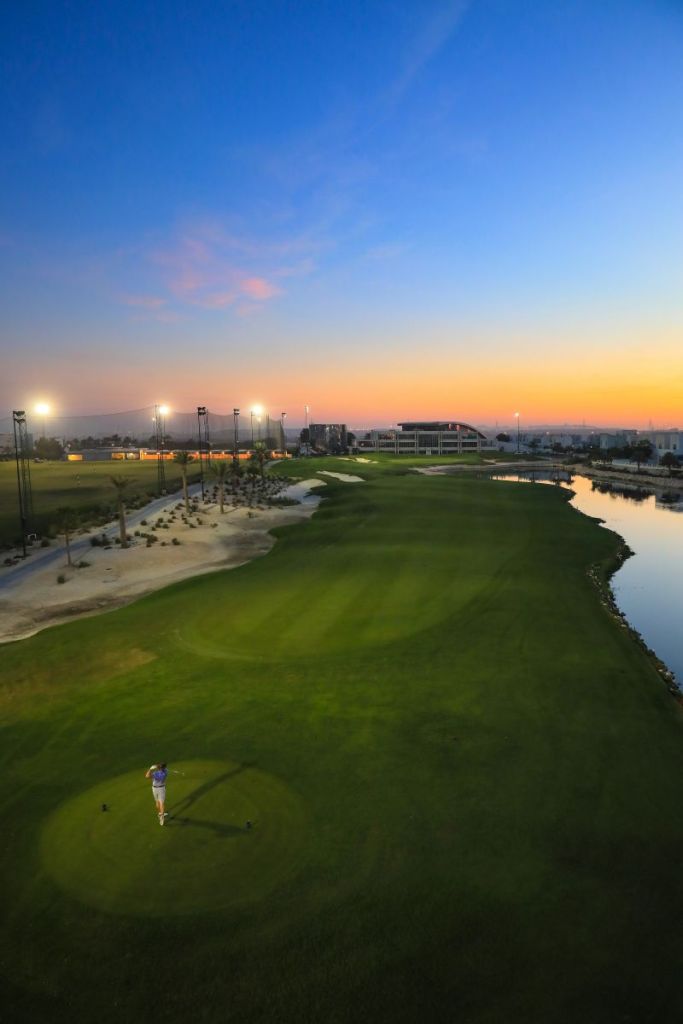 Click Here to book a Tee Time.