Sandeep Pandey – Food & Beverage Director
Country: India
After completing 3 years of Hospitality Management from "Oriental School of Hotel Management" in India, my hospitality journey started with the Kempinski Group as Trainee captain.

I moved to Dubai in 2006, where I got the privilege to work with high volume 5 star luxury hotel chains like, Jumeirah International, Rixos at the Palm and Zero Gravity.
In 2016, I moved to Abu Dhabi for an exciting opportunity to work with Troon and manage its Flagship Golf club F&B "Abu Dhabi Golf Club".

In 2018, was assigned to look after Saadiyat Beach Golf Club as well in the role of the Group Director of F&B. I was a part of the management team that staged the HSBC International Golf Championship and Fatima Bin Mubarak International Ladies Championship.

After 16 years of UAE experience, I wanted to explore another GCC country, where Bahrain International Golf Club looked an exciting new challenge. I moved to Bahrain on the 8th of Nov 2021 to head the F&B department of Royal Golf Club as a Director of Food & Beverage.

Interests: Risk Taking, Stocks, Crypto's, Thriller Series, Gym, Car Racing, Skydiving, Zip line etc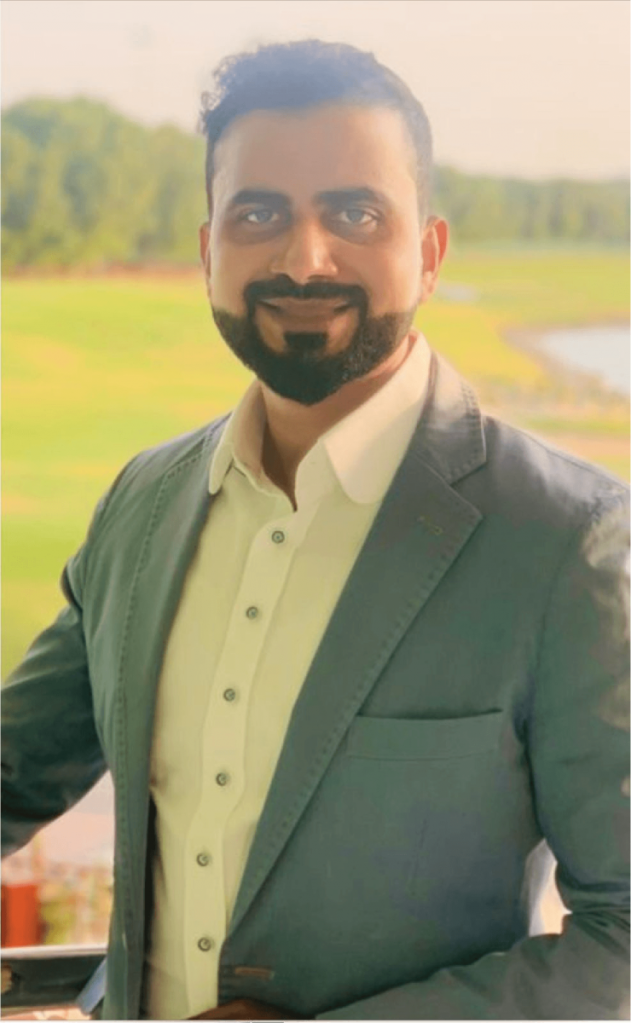 Kim Marshall – Food & Beverage Manager
Country: Cape Town, South Africa
I studied Hotel Management through the International College of Hotel Management (ICHM). This is an Australian institution that uses Varsity College as a medium to teach South African students. I became an intern at The Radisson Blu Hotel in Port Elizabeth during my studies. After graduating, I joined the African Pride hotel group in 2012 working for Crystal Towers Hotel & Spa, Cape Town. After a few years of positive growth and opportunities with this group, I joined Tsogo Sun hotel group in 2016 as an Assistant F&B Manager. In 2018 I was given the opportunity to work for Westin Hotels & Resorts as an Assistant F&B Manager. My journey with Royal Golf Club started in 2019 and it is a privilege to work at this prestigious property. My amazing team and I will continuously strive to maintain service excellence and provide a home away from home for all our valued members and guests.

Interests: bookworm, watching series, music, travel, spending time with my family and friends.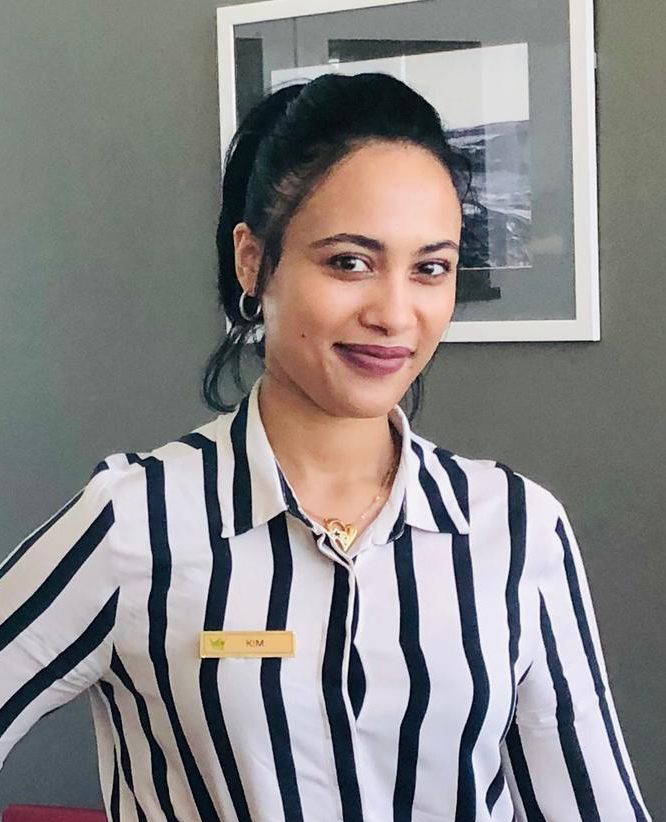 Diana Vinluan – Assistant Outlets Manager
Country: Lingayen Pangasinan, Philippines
I've been here in Bahrain for almost 13 years, I love working in the hospitality industry because it's fun, time goes by fast and I love talking to people from different cultures, but what I love most about my job are the people we are the guests and members. Everyone is friendly! Some members treat us like their family and of course the view of the golf course is beautiful. I'm so thankful that RGC and the F&B department appreciates our hard work. My biggest dream is to travel around the world with my loved one.
Interest: watching movies, reading about healthy tips and shopping
Evangeline Pulanco – Supervisor
Country: Atok Benquet, Philippines
It's been 10 years since I started working abroad. At the start it was a bit tough to be away from my family for the sake of my career. Joining the F&B team at the Royal Golf Club has been an unparalleled experience and being promoted to supervisor was worth waiting for. I believe it's a good opportunity for me to learn more everyday and to get closer to achieving my goals as well. I really love chatting with the members/guest and making sure they have an unforgettable experience at the Club. I have met so many different people while working at RGC and have found getting to know different cultures very interesting.
Interests: I love to cook, taking pictures, watching movies & I love to care for dogs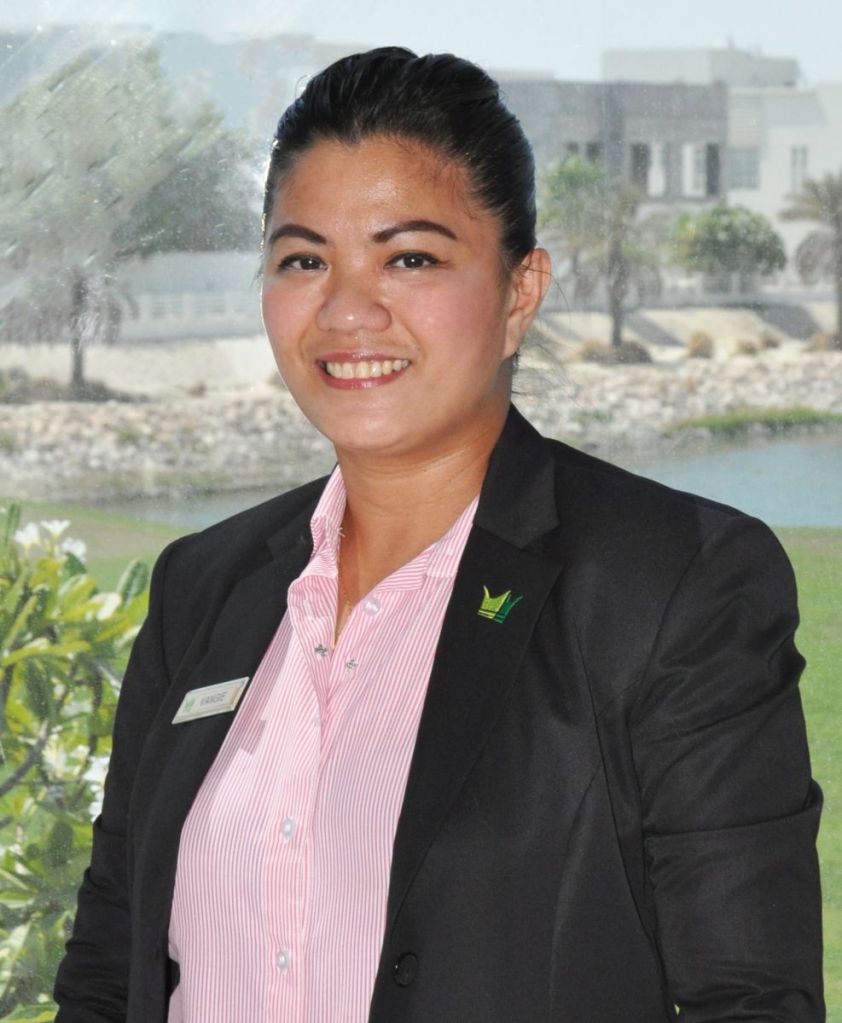 Hazeem Putra – Supervisor
Country – Colombo, Sri Lanka
I started my career in hospitality at the 5* Ramada Hotel in Sri Lanka. Through my many years working abroad I have gained lots of experience and learnt so much about Food & Beverage. I believe it is my experience and passion that present me as hospitality professional and I am so grateful for every opportunity that has so far presented itself. I have been working in Bahrain for 14 years now and I really love this country and my job as I get to meet different people from different nationalities each day.
Interest: Playing cricket & watching movies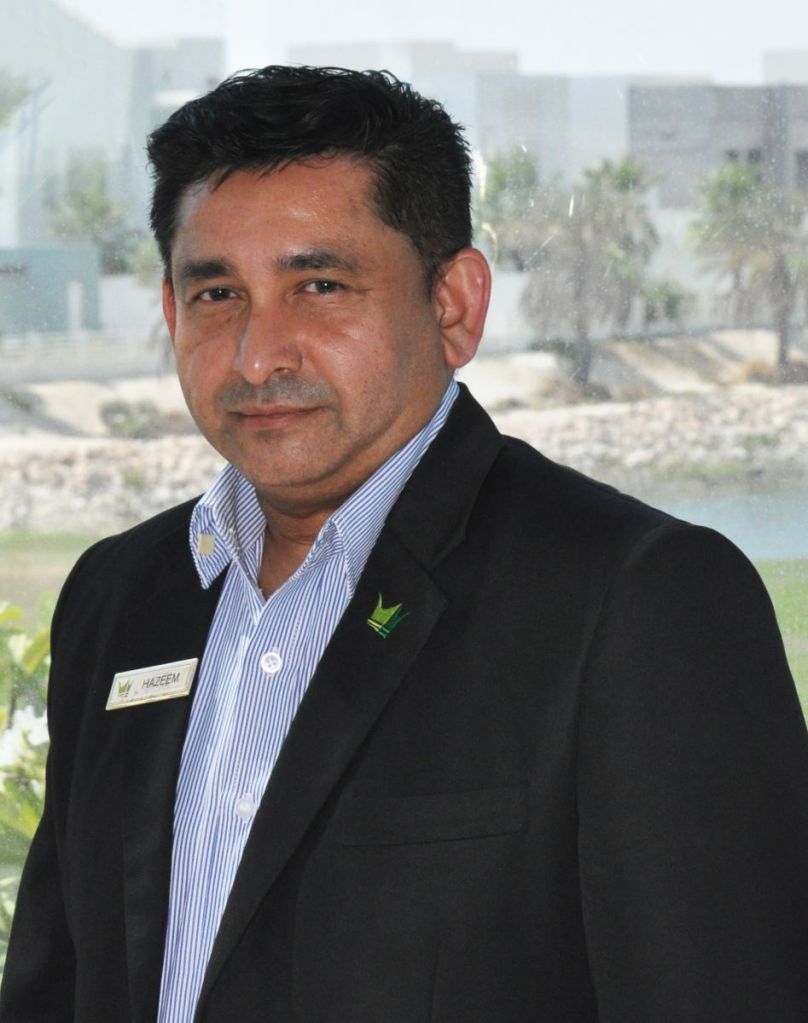 Kelly Stapleton – F&B Sales & Events Manager
Country: Waterford, Ireland
Born and raised in Bahrain, originally from the South East of Ireland. I discovered my love for event planning at a young age after seeing an event being brought to life which encouraged me to study events management and Public Relations in Galway, Ireland. I enjoy working at the Royal Golf Club because I get to work alongside a great F&B team, where I get to organize events from weddings to conferences, along with meeting a wide variety of nationalities and cultures.
Interests: Swimming, horse riding, golf and socializing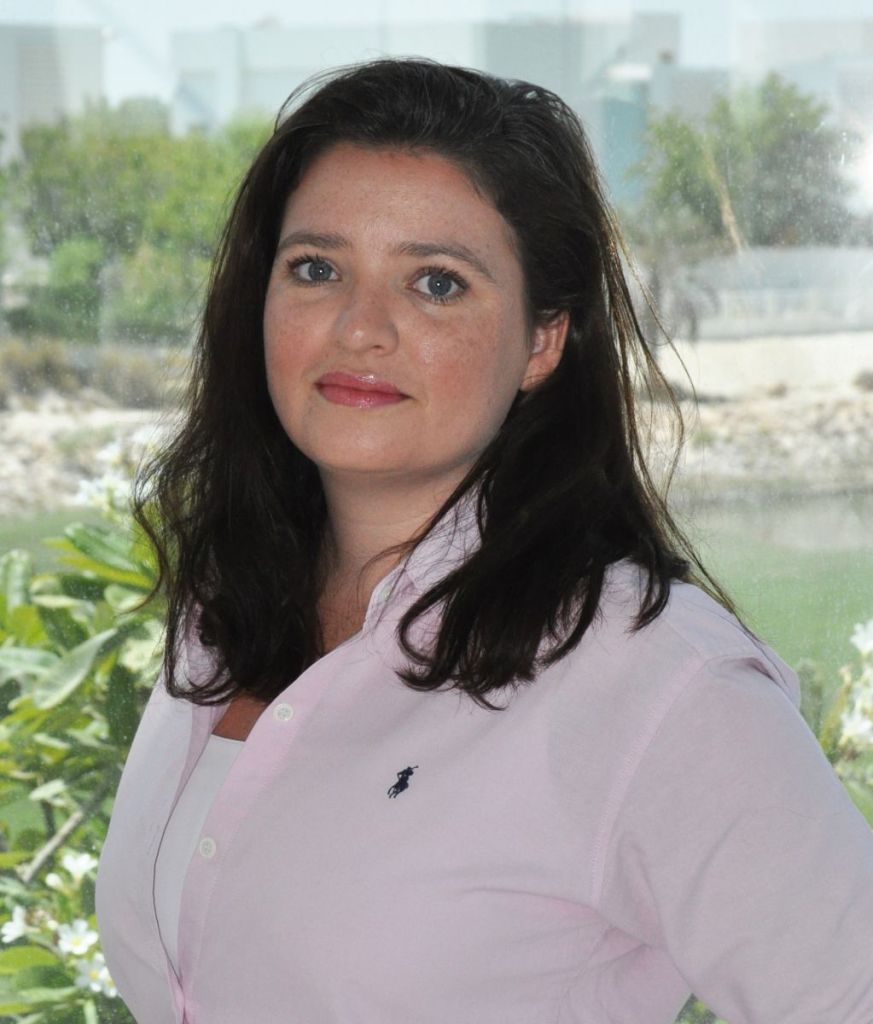 Jibin Azhikkakath – Food and Beverage Supervisor
Country: Kerala, India
I started my career in India. I completed a diploma in Hotel Management from Calicut University. In 2011, I got an opportunity to work in Bahrain. I joined Movenpick Hotels and Resorts.
My journey with Royal Golf Club started in 2014 as a server. I was promoted to head server in 2018. From there I moved on to be a Supervisor in 2020. I am proud to be part of this the RGC family.
Interest- watching movies, cricket, travelling ,meeting new people.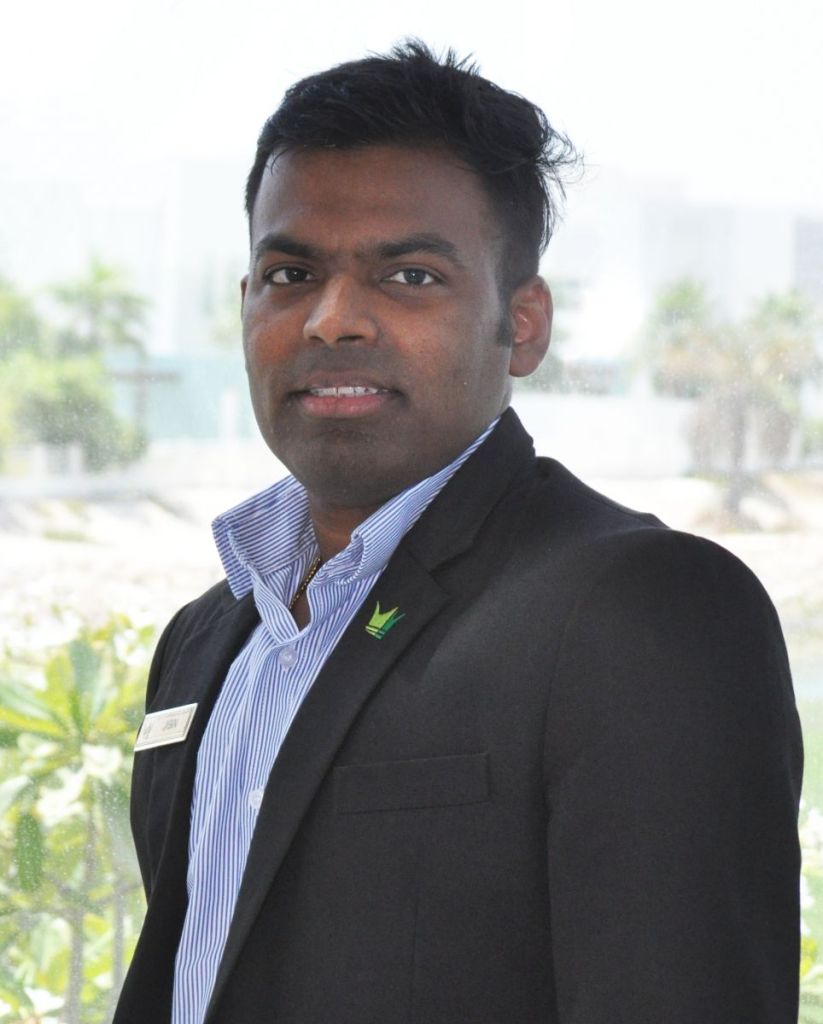 Sudheesh TS – Executive Sous Chef
Country: Kerala, India
I started the road to my career completing my Hotel Management Degree with the India Tourism Development Corporation in Kerala, India, which took me on the path to some of the best hotels in the world including Taj Group and Kempinski.
I have been in Bahrain for a total of 11 years where I started my golf club journey as a Chef De Partie where I experienced a great deal, from creating and preparing delicious and mouth watering food for daily dining to diverse events and occasions. This helped me achieve my current position of Executive Sous Chef.
I look forward to welcoming you to the Royal Golf to try my creations.
Interests: Music, Golf, travelling and watching movies.